Text Dating Apps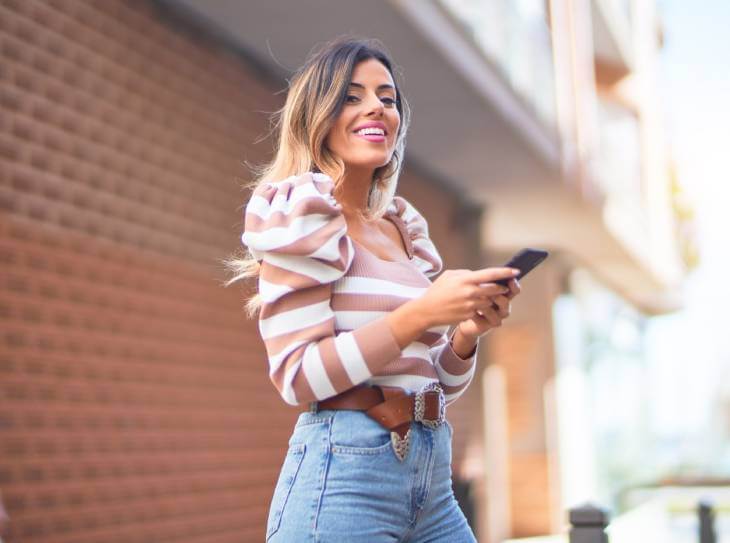 Text dating apps are the quickest, easiest, and most direct way to meet new people and arrange dates online. It's like having your chatroom to talk to potential new lovers on. Discreet and private, text dating is a great way to get to know people and strike up relationships.
Best Apps for Text Dating
There are so many text dating apps on the market that it can be difficult to decide which one is best for you. To make it easier to pick, we have selected three apps that are well worth checking out.
Bumble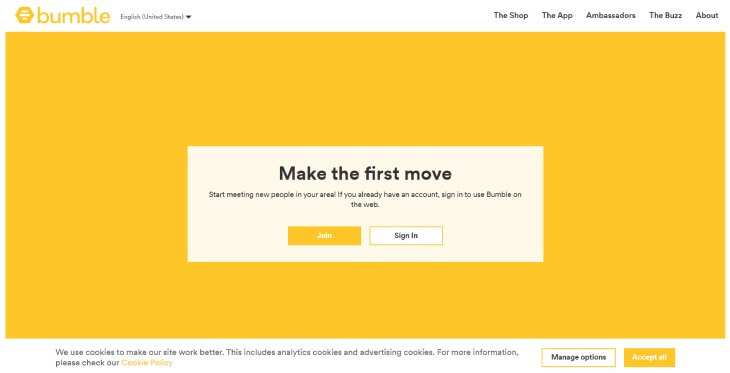 Bumble is probably best known because it is the dating service that puts women in control. For a man to be allowed to contact a woman, she must have already shown interest in him. Users of Tinder will be quite comfortable with the software and how it works. It might seem quite familiar. This is probably down to the fact that Bumble was created by one of the co-founders of Tinder.
If you are a man who is happy to let the girl take the lead, this could be the app for you. Similarly, if you are a girl, the extra layer of safety that Bumble provides might be a useful selling point.
OkCupid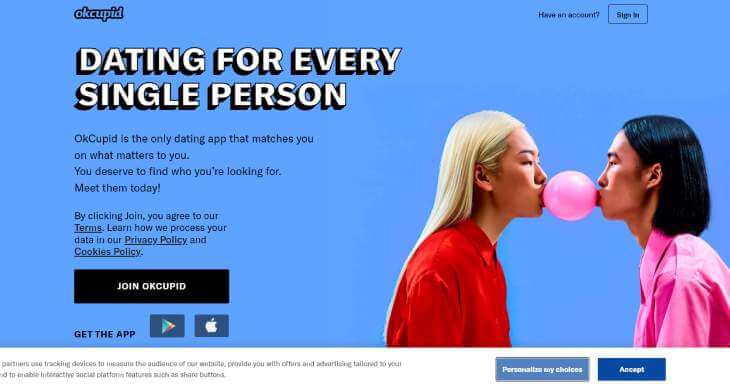 In many ways, OkCupid is a real surprise. At first glance, it looks like a fairly generic dating app. It doesn't seem to have a great unique selling point or an attractive gimmick feature like many dating apps on the market seem to have. It doesn't seem to stand out from the crowd or have anything in particular that entices you to use its service. But don't be put off. First impressions can sometimes be deceptive.
The real benefit of this service doesn't become apparent until you have completed the sign-up process. The app gathers all your information and makes clever and informed match suggestions. Essentially, the software does a lot of the work for you and saves you a lot of time.
Hinge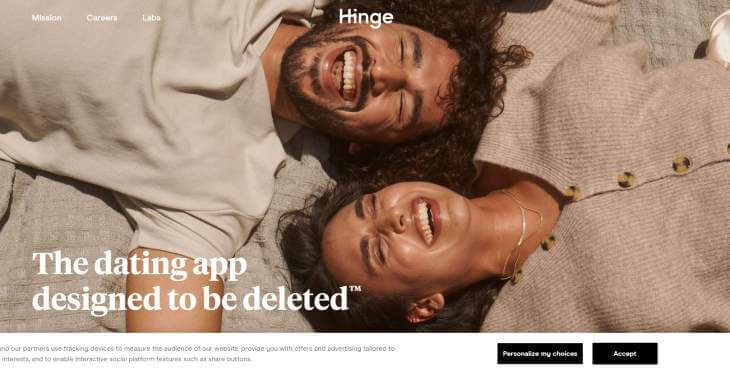 Famously, Hinge markets itself as a dating service that is 'designed to be deleted'. This is a clever play on the notion that once you have found love on a dating app, you won't need it anymore and, therefore, will be happy to delete it. The service boasts an appealing mix of text and visuals to engage users. There are also several different and flirty ways for users to interact with each other. However, it is quite limited for people who only have a basic, free membership.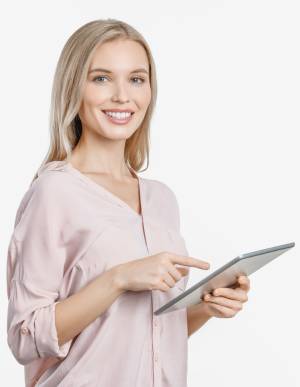 What Are Text Dating Apps?
Text dating apps are services you find online that enable users to connect, primarily by sending messages that are very much like text SMS messages. They are designed to be a quick and easy way for people to connect, chat, flirt, and arrange to meet up.
How to Meet a Local Soulmate on Text Dating Apps?
You never know what might happen when you sign up for a dating site or a text dating app. It's just like dating face-to-face. When you meet someone, you don't know whether the relationship will last a week, a year, or a lifetime. You have to roll with it and see where it leads. So, in answer to the question: Can you find a soulmate on a dating app? The answer is 'Yes, you can!'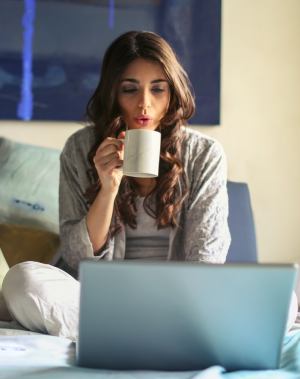 Real Tips to Be Successful on Text Dating Apps
There is one clear tip that everybody should follow if they want to be successful on dating apps. That is to be yourself. Never try to pretend you are something that you are not. Be friendly and confident too. These are the keys to successful online meeting.
Registration Process
Signing up to dating websites is very similar from site to site. Usually, you need to verify an email address before you can create a profile. Once you sign up, you are usually free to put as much detail as you want onto your profile. Often you will find that the sites with the most detailed profiles give the best chance of success.
Sending Messages and Chatting
Sending messages and chatting are the most important parts of a dating app. No matter how good the search facilities are in finding a potential match for you, it is only after you have chatted and messaged a person that you will see if there is a connection there, and you get a feeling that you want to take things further.
Make sure that the chat and messaging features that an app has are what you are looking for.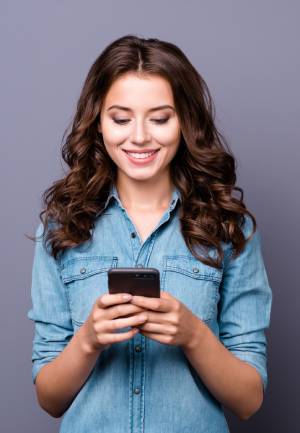 How to Choose the Best Text Dating Apps?
There are so many text dating apps out there that it can be a bit bewildering trying to work out which ones might be the best to use. At first glance, they all tend to look quite similar. For this reason, you advised doing a bit of research. Look at the online reviews for particular apps. These will give you a good idea of whether an app has the features you are looking for? Draw up a list of 'must have' features and only consider the softwares that have those features.
Advantages of Text Dating Apps
Text dating apps are often designed for people who live busy lives and who are always on the go. Most are optimized for mobile devices, so you know that you don't have to be stuck behind a PC or a laptop to connect. They are easy to use and the quickest way to contact and connect with other people. How much you get out of a text dating app is down to you. A regular and active user will get the most out of service.
FAQ