The Ten Most Amazing Cities for Single Men
Categories:
Blog
|
Published by:
admin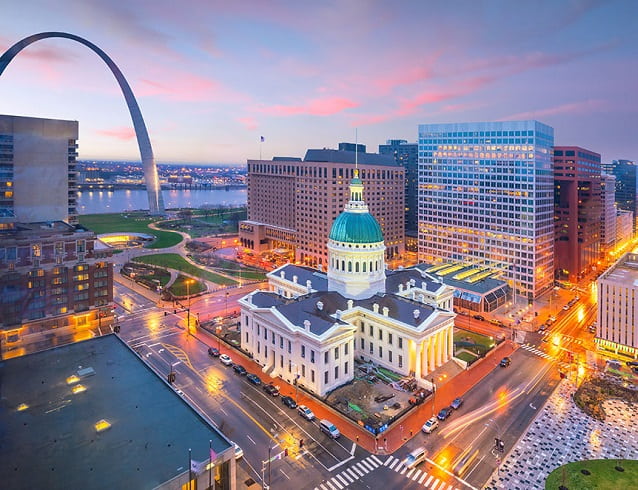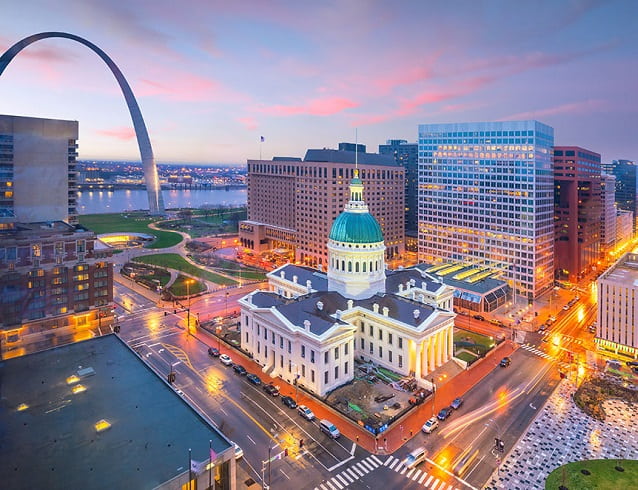 Every location has a unique character, but searching for romance and love can be determined by the city you live in or visit. Find success by checking out these cities while offline dating.
Knoxville, Tennessee
Expect a lively nightlife here as the average age of singles is around 33 years, while over half of the population is unmarried. It's got a great laid back scene with coffee shops, or you can live it up with the exciting nightlife on offer at places such as Sassy Ann's.
St. Louis, Missouri
Sure, the population might be slightly older here, you can still expect to meet younger singles as 18% of the population is aged between 20 to 30 years old, which isn't something to ignore!
Furthermore, you're going to love that over 60% of the population is unmarried, which means you can expect to meet people who are actively seeking romance. The nightlife is active, the people are friendly, and it's a sport-loving city too.
Cleveland, Ohio
Cleveland is packed full of singles who love offline dating. The fact that 65% of the population isn't married stacks the odds in your favor while it boasts a decent population of 20 to 30-year-olds. It's a cultured city so expect to spend time browsing museums in search of a match!
Baton Rouge, Louisiana
Your opportunities increase with this great town because there's a large population of people aged between 20 and 30. It's a college town, so expect plenty of students while over 60% of the people who live here still haven't tied the knot. It's got an abundance of great restaurants, cocktail bars, and plenty of areas to enjoy the great outdoors.
Baltimore, Maryland
Boasting a large portion of people still without a spouse, 64% to be precise, you can expect to enjoy a fruitful offline dating experience in Baltimore. The male to female ratio is good, which means that you have a significant opportunity of finding someone special.
The average age is 34, although there is a great number of singles aged below 30. With dance music festivals, restaurants and bars, you're certain to find a range of offline dating opportunities here.
Pittsburgh, Pennsylvania
Pittsburgh really pushes the boundaries for single men seeking romance because a quarter of the population is made up of singles below the age of 30.
What's more, you can expect to find around six out of ten people here unmarried, giving you the scope to enjoy everything that this vibrant Steel City has to offer. Once again, you can expect plenty of offline dating ideas, including restaurants and even a simple stroll along the river!
Detroit, Michigan
This might have a higher average age than other cities, but where's the fun in dating if you don't push boundaries? Almost 70% of people are not married here, which means that you're seven times more likely to find someone single here, and that's a great place to start! If you're single, then this is the place for you because for every ninety men, there are 100 women, and they are odds that we love to see!
Boston, Massachusetts
Yet another metropolis with a huge population of unmarried gals and guys while the average age here is slightly lower at 31. This means that your chances of finding someone special is increased. Once again, the female to male ratio works in favor of guys, and with colleges dotted throughout the city, you'll have no problem finding hot spots for singles.
Richmond, Virginia
The population of this city for those under 30 sits at 22%, and that means that you're going to enjoy exploring more chances to meet younger people. It's a vibrant city with colleges and museums while there is no shortage of restaurants and bars either. Furthermore, you can expect to meet more singles as almost 70% are unmarried.
Cincinnati, Ohio
This town really does sit at the top of the pile when it comes to offline dating for guys. Impressively, seven out of ten people are yet to find their spouse, and 19% of the population is under the age of 30. Explore the city, and you'll discover speakeasies and plenty of date ideas.
Finding success when dating can depend on the location you're in. Sometimes life demands you to move. If you do, consider going somewhere fruitful and spicy, as the cities listed above will increase your chances of finding success.