5 Vacation sex tips – the key to passionate encounters
Categories:
Blog
|
Published by:
admin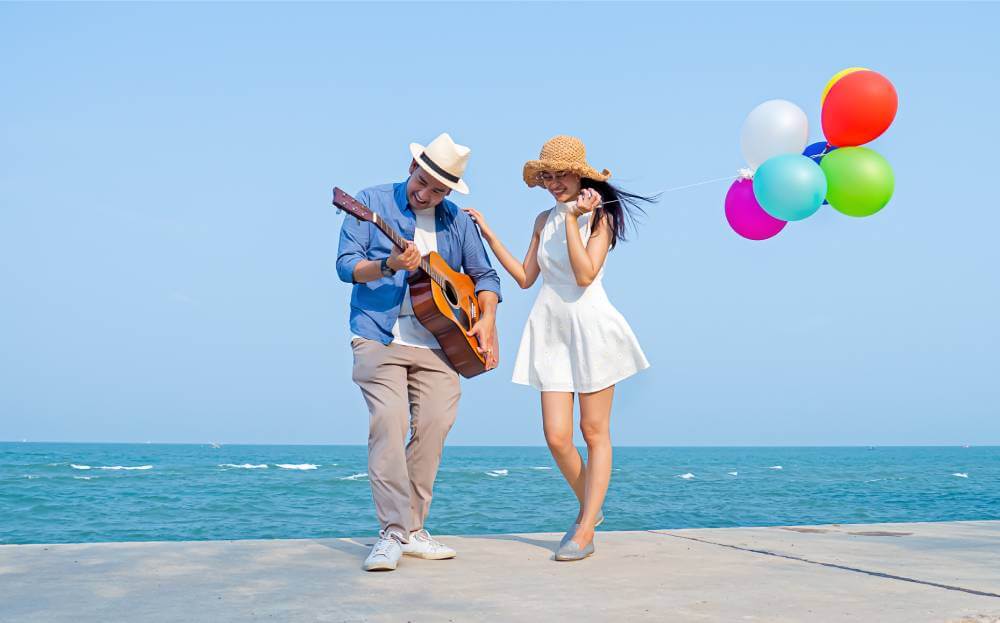 Traveling to a holiday resort represents a time to relax, forget the stresses life sometimes throws your way, and spend several days seeking fun in the sun. And romance is a crucial aspect of this.
Focus on a regime of pre-date workouts
Going on vacation often involves stripping off, whether you're going for a swim in the sea, diving into a hotel pool, or simply soaking up the sun. You'll be in a better position to hang out with prospective partners if you feel good about yourself – so before going on holiday, devote some time to gym workouts. Getting rid of excess fat and generally developing your stamina will help boost your confidence when mingling with all those fit holidaymakers in their bikini bodies!
Find out about the local customs, and learn some of the lingo!
Every country has subtly different cultural norms. Even hand gestures that you are be used to using at home, might be frowned upon by the local people. A modicum of Internet research will help keep you informed about what would and wouldn't be acceptable. You don't have to copiously learn a foreign language, as English is fairly universally understood – but picking up one or two sayings, even whatever the translation is for "what lovely eyes you have," will impress.
Use your vacation to unwind
Don't look upon your holiday as a few days spent away from your usual work/leisure situation. Treat it as a complete escape. Forget about any worries you might have, and treat your vacation as an epic adventure, where anything could – and will – happen.
Quality is always better than quantity!
Don't fixate on the number of sexual partners you might have over several frantic days of socializing and nights of partying and clubbing. Even if you only met one person on holiday you clicked with, it's the quality of the sex that is important. Meeting someone you gel with, and enjoying a fantastic connection, would be so much more memorable than a succession of meaningless one-night stands.
Take the opportunity to explore new horizons
When you're in a different environment, don't settle for chatting up girls from your own country, or who appear to be 'your usual type.' Push yourself to interact with exotic-looking girls, who might come from interesting cultural backgrounds. And when you get down to sex, be up for anything outside your usual comfort zone.
Here are 5 things no one tells you about vacation sex
You might have certain preconceptions about sex on holiday being all about seizing the moment. When the sun sinks and the local nightlife comes alive, sexual expectations will be high. But post-club get-togethers are often fuelled by cocktails, and instantly forgettable. Here are aspects of vacation sex to pay attention to.
Sex on holiday can be hot – in so many ways!
It isn't just the heat, but there's something in the air in the summer months, with more people having sex at this time than any other. The charged atmosphere of partygoers letting their hair down, and looking for casual contacts, provides an environment of expectation. When like-minded individuals come together in this atmosphere, sparks can fly!
Leave the missionary position behind
Forget about vanilla sex when you are on vacation. Be prepared to unleash all that pent-up sexual frustration and repressed desire by embracing the possibilities. Just let yourself go, and if your partner is up for exciting positions, sex toys, kink, outdoors action, or whatever – go with the flow!
Relaxation and confidence equals bedroom success
Try not to overthink the whole business of meeting prospective partners. If you're in a club and you meet someone interesting, that's fine. You might just end up dancing and having a laugh. Just avoid having too many expectations.
Be aware of increased opportunities
On vacation, so many people will be on your wavelength. You won't just bump into horny individuals in nightspots – that person you brush by in a souvenir shop could have the hots for you. So many people have one thing on their mind – and it isn't which postcards to buy!
Things don't have to end when the holiday does
It's so easy to socialize online. You can maintain contact with someone special you met on holiday by regular video chats. Or you'd prefer exploring new possibilities, you could make plans for your next break by referring to the best hookup sites, then interact with potential dates. Your next exciting vacation encounter awaits – so try SpicyDateFinder.com for free!