The 25 Best Hookup Bars in NYC
Categories:
Blog
|
Published by:
admin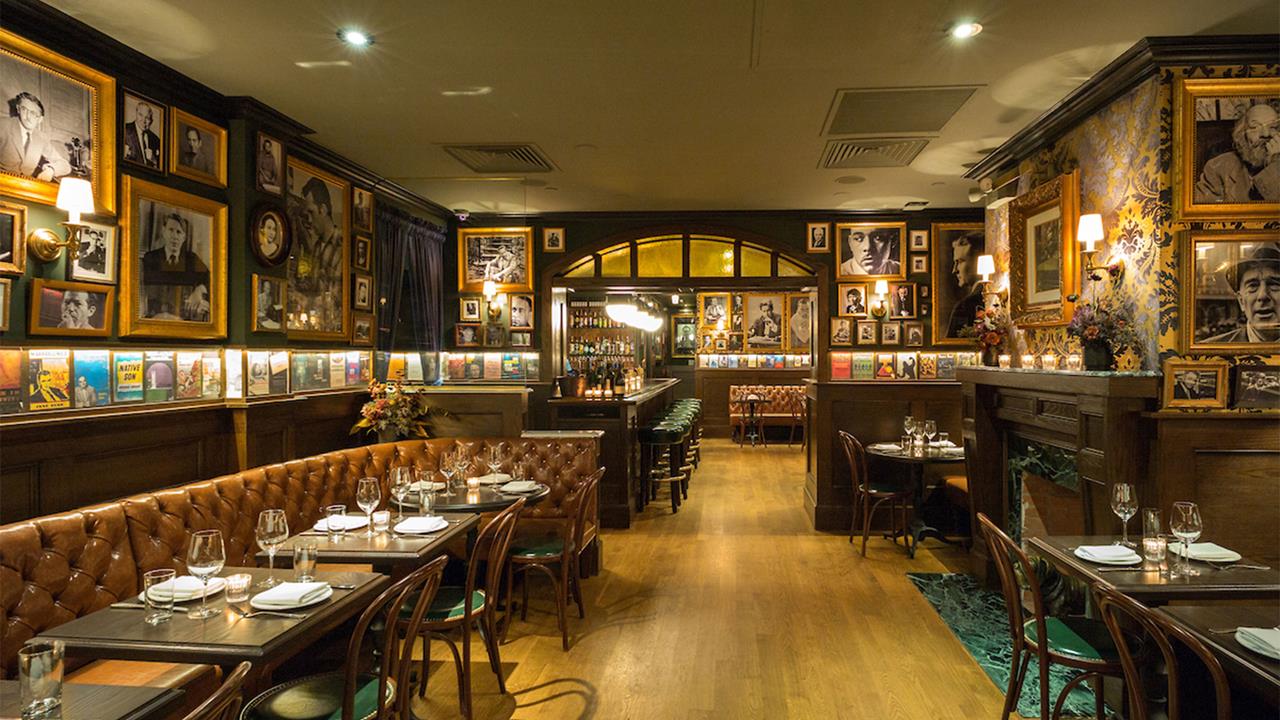 Getting a partner to hook up with can be done through different means, be it that you are new to the hookup world or you are the regular type. One of the quick and fastest ways is through the free hookup sites littered around the city. In New York City, another way people employ is going to places where they can get someone to have a drink with and get down together. 
We will be making picks on some of the best bars in NYC to get in for a hookup or romantic tangle.
Beauty Bar: you will get to enjoy a stand-up comedy show and meet with different people, both young and old, for a hookup.
Mood Ring: this bar has a cocktail, arcade game, booths. It is a place that you will love to meet different people, single and average age.
Skinny Dennis bar: this bar is a perfect place to meet a new friend. You will get to enjoy old-country tunes.
House of Yes: is a lively bar to get in for drinks and meet revelers.
Houston Hall: this place is quiet and less noisy. The bar is good for someone who just wants to drink and meet someone without much dance.
Kinfolk Studios: it a bar for young and singles to get hookups and have a nice drink and wonderful moment.
Lit Lounge: There are singles in the bar that you can get close to easily. The drinks in the bar are relatively affordable.
Freehold: is a place for nice coffees and restaurants. This bar has a game, and you can get to meet with a partner for hookup.
Niagara: the bar has many young people who get in on weekends, giving room to meet different young people while having drinks.
Club Cumming: it abhors singles from age 25 and above. It's a lively bar with music, comedy and you can meet young people of like minds.
Black Rabbit: this is one of the best bars for singles with nice drinks and entertainment. It is mostly visited by writers, comedians, and entertainers.
Common Ground: a crowded bar with lots of young dudes to enjoy drinks and hip-pop music for different people.
Pianos: a bar with different sections, including a lounge and showroom. It makes hooking up very easy, and you will get to enjoy a chilled margaritas drink.
Jupiter Disco: this is mostly visited by Sci-fi nerds. You will get to meet people of like minds and enjoy nice drinks.
Nowhere: it is a friendly bar, and you will meet friendly people there. The bar accommodates attitude-free people.
Jake's Dilemma: it has the most lively social nightlife. You get to enjoy varieties of drinks and games while meeting friendly people.
Hotel Chantelle: you will get to meet with singles who are ready to mingle and get drinks of your choice to get bubbling.
The Commodore: it has a restaurant and bar for nice and affordable chops. You can easily get to mingle here.
Doris: got lots of beers, cocktails, and games to enjoy the night. You get to hookup smoothly as you get some fun.
Union Pool: a place to easily meet young and single as a result of the services rendered at the bar. Nice drinks and hot musicians of attraction.
The Ballroom at the Jane Hotel: it attracts stunning and nice people. It's the best bet to meet for hookups.
Village Tavern: a lively place to meet with your partner. Lots of beers and drinks are available here.
The Cock: it accommodates NY students, grown-ups, and lots of singles. You get an open display of affection here with lots of drinks.
Phebe's Tavern & Grill: NY students are found here, post-grad and college students. However, not much drinking exists here.
The Wren: get to meet lively and hot young boys and girls here and have some nice drinks.
If you don't want to do the traditional way of looking for a partner, the easiest way to go is through free hookup sites. Without stepping out of your closet, you can get connected with a partner. While at the bar, if you perceive that those you are seeing don't attract your attention to hookup, you can try it free today.